F2CE 500/600 MOULDER MACHINE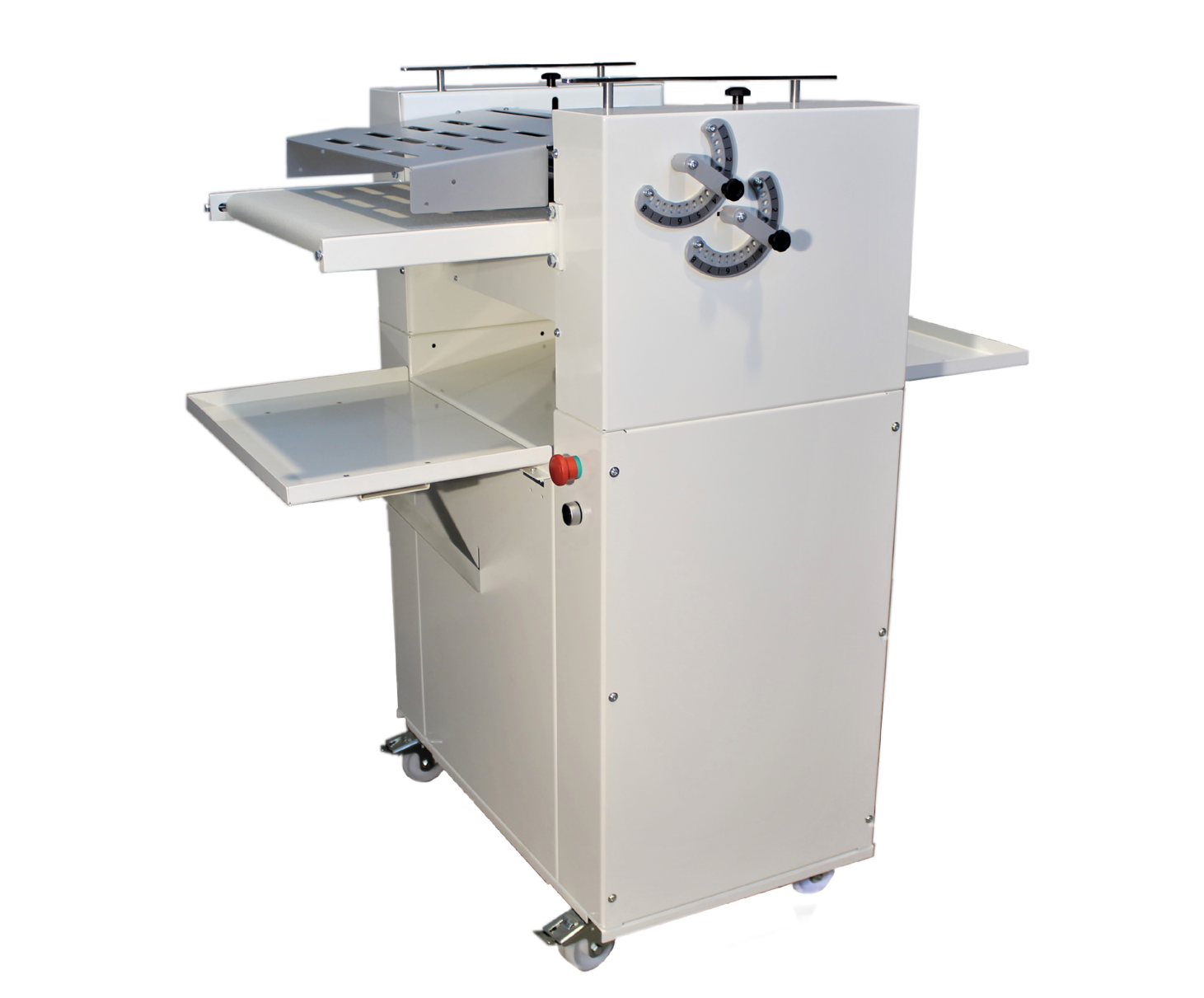 The F2CE 500/600 MOULDER MACHINE is a machine for the production of several shapes and sizes of rolled bread such as long and short loaves.
Thanks to a motorized conveyor belt, the dough is conveyed to the rectified and thickness chrome-plated cylinders, whose preventing dough stickness on the same.
After the rolling, the dough is rolled up by two belts, which run in opposite directions and wind the dough in the various shapes required, according to the quantity and inclination of the dough loading. The product thus obtained can be returned to the operator or remain on the opposite tray according to one's needs. The protection grid placed on the conveyor belt equipped with a safety device for stopping operation can be raised to facilitate cleaning and maintenance. A device for stopping the upper belt also allows to refine and/or cylinder small/medium quantities of dough.
The moulder is equipped with 2 fixed and 2 swivel wheels with brakes for easy movement of the machine.
The F2CE 500/600 is designed for the installation of a pressure table (FIL. optional), this allows the production of loaves or to further stretch the dough. In this case there are not trays.
Steel stucture with moving parts, oversized bearings and supports, painting with fire-catalysed epoxy powders.
The machine complies with current machinery safety regulations and hygiene standards for food contact materials.
| # | Model | Cylinders | Dimensions LxWxH | Net Weight | Power | VOLT - HZ - PH | Dough |
| --- | --- | --- | --- | --- | --- | --- | --- |
| 1 | F2CE 500 | 2x500 mm | 1180 X 770 X H 1220 mm | 150 Kg | 0,75 KW | 220/415V - 50/60HZ - 3PH | 15-1500 gr |
| 2 | F2CE 600 | 2x615 mm | 1180 X 885 X H 1220 mm | 170 Kg | 0,75 KW | 220/415V - 50/60HZ - 3PH | 15-1500 gr |
| 3 | F2CE 500 + FIL.500 | 2x500 mm | 1670 X 770 X H 1220 mm | 180 Kg | 0,75 KW | 220/415V - 50/60HZ - 3PH | 15-1500 gr |
| 4 | F2CE 600 + FIL.600 | 2x615 mm | 1670 X 885 X H 1220 mm | 230 Kg | 0,75 KW | 220/415V - 50/60HZ - 3PH | 15-1500 gr |